Celebrating the diverse, stimulating and primal cuisine of distinct regions of the Mediterranean, Constantine aims to cultivate an intimate and inviting atmosphere that will be a gathering place for local residents and guests of The Anndore House, as well as a destination spot for anyone looking for a generous dining experience full of the familiar and exotic.
Dinner
Location:

Outdoor Patio*, Delivery, Takeout and Room Service

Hours:

Wednesday to Saturday 4:00pm - 10:00pm
Sunday 4:00pm - 9:00pm
*weather permitting.
Order Delivery and Takeout
Book your Constantine reservation on Resy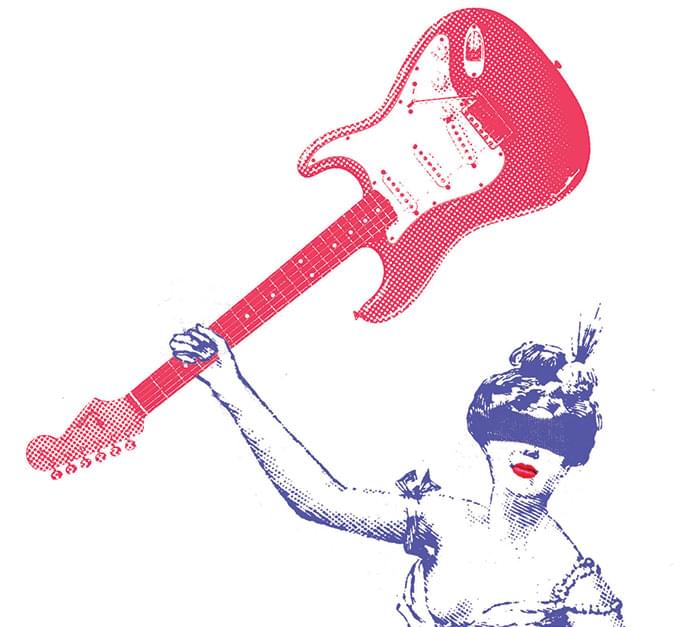 **Please note: due to COVID-19, Scarlet Door remains closed for the time being. Thank you for your understanding.**
Nestled squarely between Constantine and The Crows Nest Barbershop, Scarlet Door serves the local morning, noon and afternoon walk-in crowd.
The café name pays homage to the area's charmingly checkered past and acts as a beacon for those searching for an entryway into a unique coffee and pastry counter.
An approachable but rebellious aesthetic, represented by a blindfolded, Fender-wielding courtesan, and supported by distressed type, references the seminal punk and new wave scenes that defined the area in the 1970s and 80s.
A great place to start the day for guests at The Anndore House, Scarlet Door is the casual counterpart to the more established space of Constantine.
Looking for an event or meeting space?
#StayWithConfidence
The health and wellbeing of our guests and team members is our top priority! We're doing everything we can to help you Stay With Confidence.
Physical Distancing Signage

Electrostatic Sprayers

UV Wands

Keyless entry & room controls (with The Anndore House app)
Sanitization station in the lobby (with sanitizer, wipes, and a UV box)

Enhanced disinfection protocols