Celebrating the diverse, stimulating and primal cuisine of distinct regions of the Mediterranean, Constantine aims to cultivate an intimate and inviting atmosphere that will be a gathering place for local residents and guests of The Anndore House, as well as a destination spot for anyone looking for a generous dining experience full of the familiar and exotic.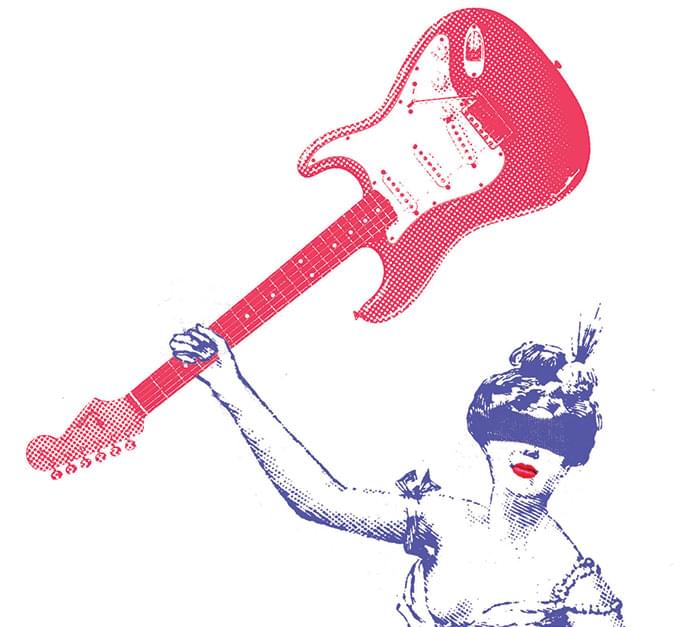 Nestled squarely between Constantine and The Crows Nest Barbershop, Scarlet Door serves the local morning, noon and afternoon walk-in crowd.
The café name pays homage to the area's charmingly checkered past and acts as a beacon for those searching for an entryway into a unique coffee and pastry counter.
An approachable but rebellious aesthetic, represented by a blindfolded, Fender-wielding courtesan, and supported by distressed type, references the seminal punk and new wave scenes that defined the area in the 1970s and 80s.
A great place to start the day for guests at The Anndore House, Scarlet Door is the casual counterpart to the more established space of Constantine.
Looking for an event or meeting space?