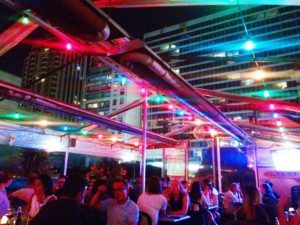 A trip to Toronto isn't complete until you visit the Iconic Hemingway's in the heart of Yorkville. It's just a hop, skip, and a jump away from The Anndore House.
It's the kind of place to go if you want to sip suds and tuck into some superb pub grub. If you enjoy an excellent patio, there are four to enjoy all year round. Even in the freezing cold Canadian winter. Seriously. There are heaters to keep you toasty warm.
Interestingly, this Yorkville pub has nothing to do with the famous writer. Owned by a pair of Kiwis, the walls are decked with road signs and vintage advertisements from New Zealand. A must try on the diverse menu is the New Zealand Lamb Shank. Wash it down with a glass (or two) of Oyster Bay Pinot Noir.
Give us a holler if you need directions or want to make a reservation.