Hours: Saturday & Sunday 12 pm – 5 pm. 285 Spadina Road.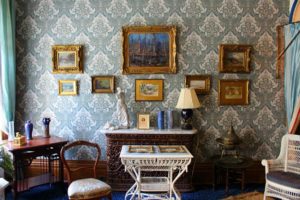 Take a peek into life in Toronto during the 1900's at Spadina House. For those that love a bit of history, Igor suggests visiting this historic museum.
Originally inhabited by The Austin Family, a wealthy Toronto family, guests are invited to experience Victorian life as they lived it. Take a guided tour and wander through the gardens, house, and expansive property, learning about what life was like during the great depression, and first world war.
Did you explore this historic destination? Share your experience with us using the hashtag #SeizeTO.