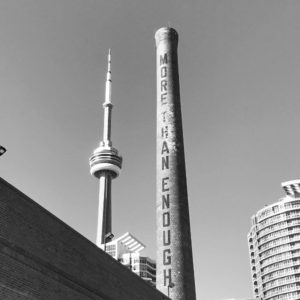 Meander down to the waterfront, and you will find The Power Plant; an Art destination that comes highly recommended by Julia.
It's here that you will find internationally-acclaimed contemporary art. The gallery itself is located in an actual Power Plant, recognizable by the iconic smokestack on the waterfront.
With a mission to advance the artistic culture of our time, revolving exhibits showcase a diverse repository of contemporary art.
Currently, Michael Landy's Demonstration is on display. Demonstration is a showcase of public collaboration that's been transformed into striking drawings by the artist.
Did you visit the Power Plant? Share your experience with us using the hashtag #SeizeTO.