Monday – Friday 7 – 7 pm, Saturday & Sunday 7 – 6 pm.
281 Dundas Street West
A new wave of Aussie style coffee shops are popping up all over the city. The one that has caught our eye is The Library Specialty Coffee shop on Dundas Street West near McCaul. While the doorway has a simple message in reference to its tight space 'Standing Room Only' This is definitely a spot you would like to linger in. Watching the style and care going into each poured cup is incredible. LSC sources beans come from Denver's well known Sweet Bloom roasters who take their craft of roasting to perfection while showing integrity for everyone involved in the process especially the growers.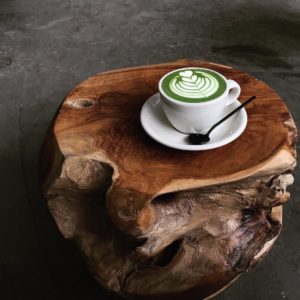 The Library Specialty Coffee shop has the pour over coffee method locked down to the exact second. Their milk art is on another level and it's hard not to photograph. We are especially fond of the piccolo latte, we just love diminutive sizes. Stop by here on your way to the AGO for a quick pick-me-up.