Monday – Friday 9 – 8:30 pm,
Saturday 9 – 5 pm & Sunday 1 – 5 pm. 789 Yonge Street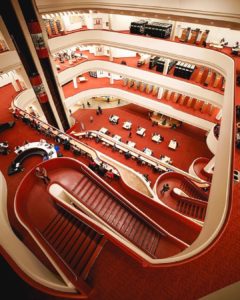 Did you know The Anndore House is two blocks from a true local gem? The Toronto Reference Library was designed by beloved Canadian Raymond Moriyama. Considered Toronto's great living room, it is home to 1.8m catalogued items to get lost in. Mr Moriyama has chalked the space full of clean lines and stunning views (your Instagram game will be strong here). You may recognize the TRL from the Weeknd's music video 'Secrets'.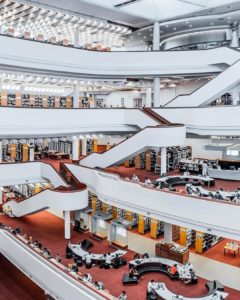 Fun Fact: The Arthur Conan Doyle Collection, devoted to the life and works of the creator of Sherlock Holmes, is housed in a room built to look like Holmes's study at 221B Baker St.