Note: this is an old post! To see the latest at Our House, check out our events page
Okay, we admit it, Germany's Purple Disco Machine is the secret guilty pleasure that we can no longer hide. Good news, PDM is in Toronto May 23rd to spin at Goldie (tickets here) surely he'll be gracing our eardrums with a history lesson in all things funk and soulful.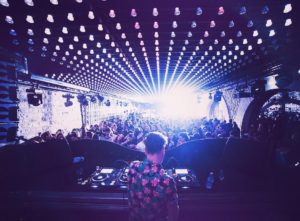 In PDM's BBC Radio 1 Essential Mix premiere last October, we'll say the sheer bliss of Shapeshifters-Lola's Theme recut with SeeB ft. Neev – Breathe had us hooked for more (0:46m if you wanna jump, and 0:66m for a little more sweetness). PMD pumps out a considerable amount of new sounds so be sure to check out his SoundCloud asap.