Hours: Monday-Friday 12 – 7 pm, Saturday & Sunday 10 – 6 pm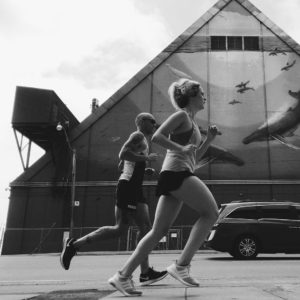 Bond Running is a central hub for the modern running culture. Located smack dab in the middle of a quickly changing Chinatown, Bond Running is a collective of the Parkdale Roadrunners, People's Eatery, and 416 Snackbar (all fantastic in their own right). Offering things beyond the technical to complete a great run in a very urban setting. Featuring gym lockers and a place to grab a quick shower and of course a welcoming runners community. Did we mention the hand-picked items to outfit you for your best-paced mile? Featuring a who's who of the running world with the likes of Adidas, Nike, New Balance Bond Running (House Label), Ciele Athletics, District Vision, Jason Markk, Lululemon, ON, and Satisfy all laid out in a beautiful minimalist setting.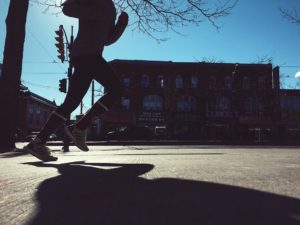 Bond serves stellar espresso from Reunion Island, iced coffee from Station Cold Brew, tea from Sloane Tea, cold-pressed juice from Loop Juice and electrolytes from Skratch Labs. Of course, there is a well-curated list for the pre, during and post workout snacks coming from Endurance Tap, Kewaza, Sue's Jerky, Picky Bars and Made Good. Essentially everything you need to excel and hit the next mile in stride.