Hours: Tuesday – Saturday 7:30 – 9:30 pm, Sunday 8 – 6:00 pm,
Monday – Closed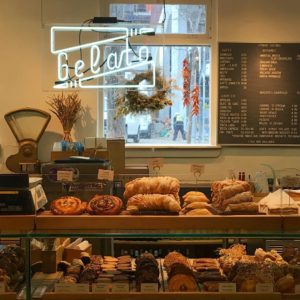 It happens to hit your nose about a 1/2 block from Forno Cultura, that distinctive smell of freshly baked bread sending your mind racing to 'OMG Ima 'bout to eat everything' leading you to Andrea Mastrandrea's third generation Italian bakery. Well equipped with stellar family recipes makes Forno Cultura the essential pit stop for delectable sandwiches, pizza served by the square, and Italian pastries which are crafted so well it would make any Nonna blush. We can not stop singing the praises of the never-ending display case and top-notch espresso.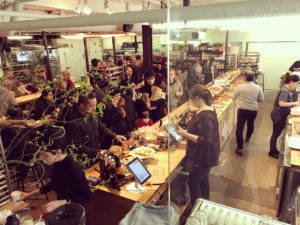 The perfect spot to grab n' go or stay and face the large windows which allow you to see the massive bakery do its thing, or turn the other way to people watch the steady stream of satisfied sandwich aficionados. Forno Cultura is the ideal spot to get a little sandwich before heading to chill in the park or jaunt out to the Toronto Islands for the day.