Hours:
Sunday – Thursday 5:30 – 11 pm & Friday – Saturday 5:30 – 11 pm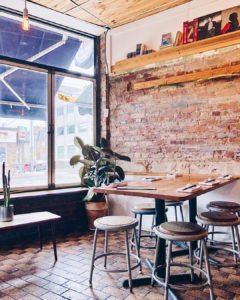 When looking for the perfect comfort food, look no further than fried panko encrusted chicken and low heat Japanese curry, then add in an Asahi beer and we are talking the holy grail of Japanese comfort food. Imanishi has been somewhat of a sleeper hit on Dundas Street West. We are especially down to eat their Gai Lan Gomae – boiled Chinese broccoli in a black sesame paste with yuzu peel and katsuobushi flakes and doubling up on mouthwatering Karaage – Deep fried breaded chicken thighs marinated in yuzu pepper – any day of the week.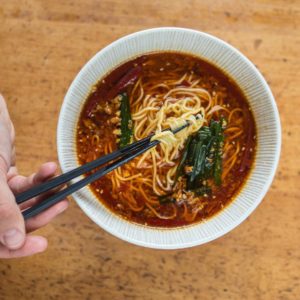 The atmosphere is full of foodies and those looking for mindful cocktails. Inhabiting an old Portuguese bar – Imanishi has been laser-focused on its incredible plates and blending its former bar roots by way of Tokyo to the hip Dundas west strip. Speed walk your way there for many 'oh my, that is incredible!' moments.