Hours: (Summer Schedule) Monday – Sunday 6;30 – 11:45 pm(Winter Schedule) Monday – Sunday 6:45 – 11:30 pm (weather permitting)
If you take The House recommendation for a perfect day, we think the best-laid plans are in a picnic with friends on the Toronto Islands.  Grab a sandwich from 'House Approved' Forno Cultura or Black Camel and little something to drink*, then head down to the Toronto Islands. Who needs hours in a car for a little water and wilderness?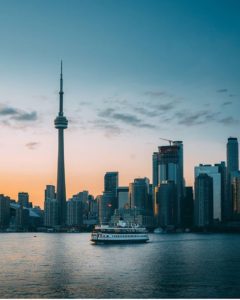 Right at the foot of Toronto, the Jack Layton Ferry Terminal is the main gateway to the park or take the plethoras of water taxi's available (oh, hey there Tiki Taxi). Once Island side stroll along the trails of the park, visit the resident cottages, Gibraltar Point Lighthouse. If it is the beach you seek, set yourself towards Ward's Island Beach or Hanlan's beach on the other side for clothing optional sunbathing. Both are often busy with everyone looking to maximize the most out of summer. Please do not forget to turn around and look back at the city, the view is beyond postcard.